Who would have thought that life can become this magical as smart homes have made? The thought of switching off lights after getting into bed has actually become a reality, nothing can beat the satisfaction we get through this thought. The technological advancements have indeed transformed our lifestyle. The new inventions have enabled us to remotely monitor of our houses. Be it the best solar powered security camera or motion activated outdoor lights, every smart gadget has eased our lives. There is no doubt that smart homes are way smarter than we think they are, here are some facts that fortify this notion:
Forgot lights while leaving for office? Not a problem anymore. You can always turn off your lights while sitting in your office or from any place of the world through your smartphone. The motion sensor lights turn on automatically, which eradicates the issue of forgetting to turn off lights when we leave the room, thus making your house energy-efficient. 
Likewise, the automated thermostat keeps your home temperature moderate and saves electricity as well by being. Besides bringing you ease, smart homes are definitely beneficial for you in multiple ways.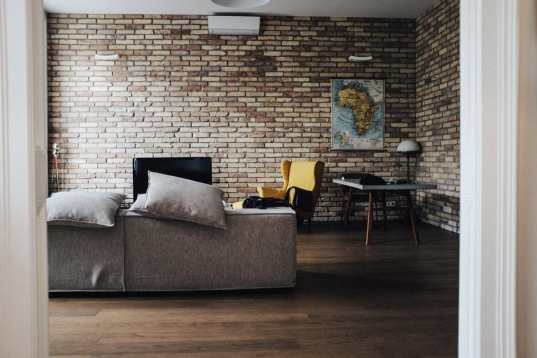 Convivence
What could be better than getting to control your entire house from one device only? Being able to control and manage your house from one mobile application has eased the task of managing the house. Moreover, the ease of access to your house from your workplace or anywhere has made formally difficult tasks a piece of cake for you. 
Now you don't have to doubt and rush back to the house and see whether you have locked the door or not, you only have to take out your phone and ensure if the door is locked and if not, you can lock it easily. Moreover, it is easily accessible for old people or disabled as well. Even if they can't use smartphones, they can use voice commands to do the basic chores conveniently. 
Impact on Real Estate
Apparently, we feel like that spending money on automating home might be too much to handle. However, we overlook the fact that the more innovations we are bringing to the house we are adding to the value of it. Your house becomes a valuable asset for you that results in its increased value. In an age of technology like today's, smart homes are more in demand due to the prevalent technological trends. It helps you market your home more effectively.
Surveillance and Security
There is no doubt in this fact that smart houses are more secure than the ones that are not. The remotely controlled surveillance gadgets keep you updated when you are away from home. The hidden nanny cams let you monitor your kids while working late in the office. 
The instant notification you get in case of any foreign intrusion saves you from a lot of damage and you can timely inform the security forces, thus ensuring personal safety. The CCTV cameras and the door alarms save you from searching for a trustworthy guard and then paying them every month can add a lot to your budget. Investing for once to automate your home if advantageous for you for the rest of your life. 
Extra Protection
The automated electrical appliances give you and your family extra protection against all the incidents that can be caused by human errors. For example, if you forget to turn off oven it or something it can cause a short circuit and thus result in burning down your house that can be fatal. Besides protecting you from hazards like fire, it can prolong the life of your appliances. 
Keeping in mind these facts that are listed above we can deduce that smart homes are surely smarter and can take care of your entire house adequately. The investments in smart homes result in lifetime rewards, therefore one must consider getting their house automated, if not at once, then you can make changes gradually. Living in a smart home gives you a sense of security and you can peacefully enjoy your time at home or away from home. Everything is always at your fingertips. Take a step forward to make your and your family's life easier, secure and happy.
Sponsored Article : This article is written and Sponsored by Arlene Westcott.