Was the Article Helpful? Help Us by Sharing
Sheet metal cutting operations involves the removal of the material from larger sheet. It is caused by shearing forces acting on the metal through the edges of the punch and die. Variety of sheetmetal cutting operations are possible. In this article we will discuss various sheet metal cutting operations and their application. Various sheet metal cutting operations are given below. 
Various sheet metal Punching operations are given below.
Slotting
Lancing
Nibbling
Perforation
Piercing
Slotting
Punching operation in which a rectangular tool creates a rectangular slot in sheet.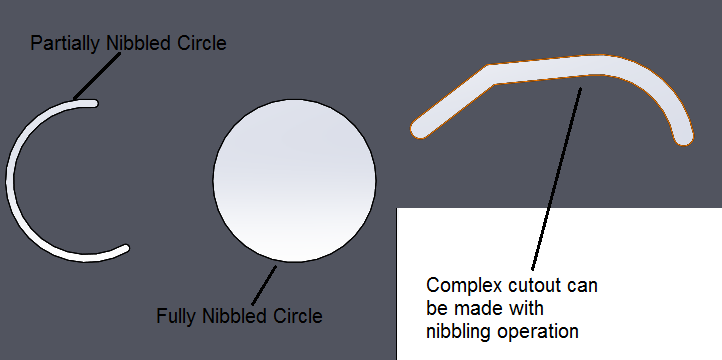 Nibbling process is used to cut a contour by a series of overlapping punches. Complex shapes can be cut in sheet metal using simple tools (round or rectangular punches) with nibbling process.
For example, Combinations of series of punches of small diameter (2mm) can make round hole of larger diameter (20 mm). 

Perforation involves punching a large number of closely spaced holes. Specialized tools and machines are also available for perforation. 
Piercing operation produces extruded hole or slot. As a result of applied force from piercing tool, sheet metal starts tearing and produces extruded hole/slot.
In another words, Piercing is combination of cutting and forming operation.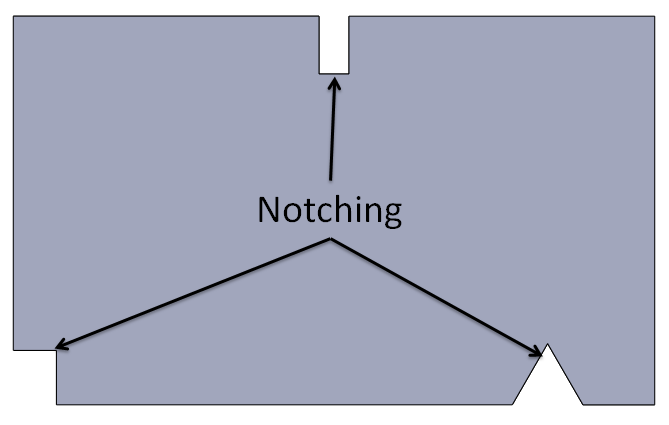 Notching is a sheetmetal cutting operation to remove material from work piece. It is used to provide relief to sheet metal bend area.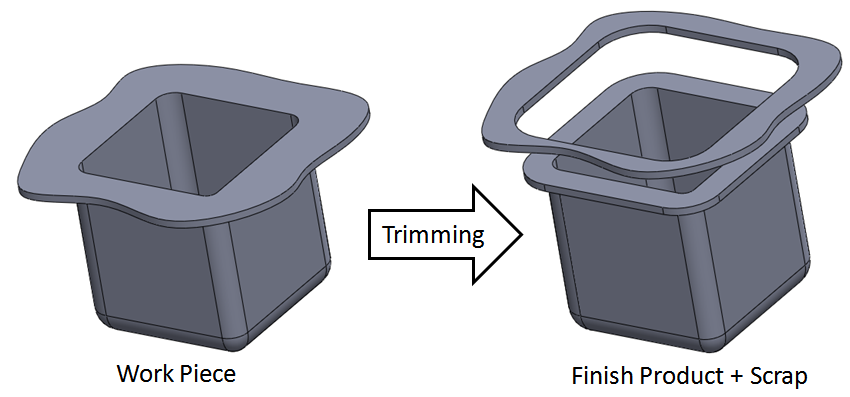 Trimming involves the removal of excess material from the perimeter of work piece. It is the last operation in sheet metal manufacturing.
Deburring is a finishing operation. Where excess material is removed from a sheet metal part. It is used to remove all sharp edges and corners to make the part smooth.
Conclusion
To sum up, various sheet metal cutting operations are used to provide desired shape to sheet metal parts. Type of operation used depends on product design requirements.
Got Questions?  We will be happy to help.
If you think we missed Something?  You can add to this article by sending message in the comment box. We will do our best to add it in this post.
Was the Article Helpful? Help Us by Sharing