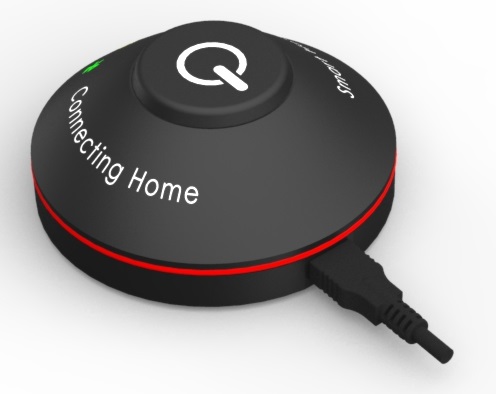 Product development is a broader term and product design is a part of product development. Product development involves a lot of activities. It starts from market analysis, Marketing, sales, customer support and finishes at the end of product life cycle. In this article we will discuss the difference between product design and product development. 
Read this article to know product design and development process.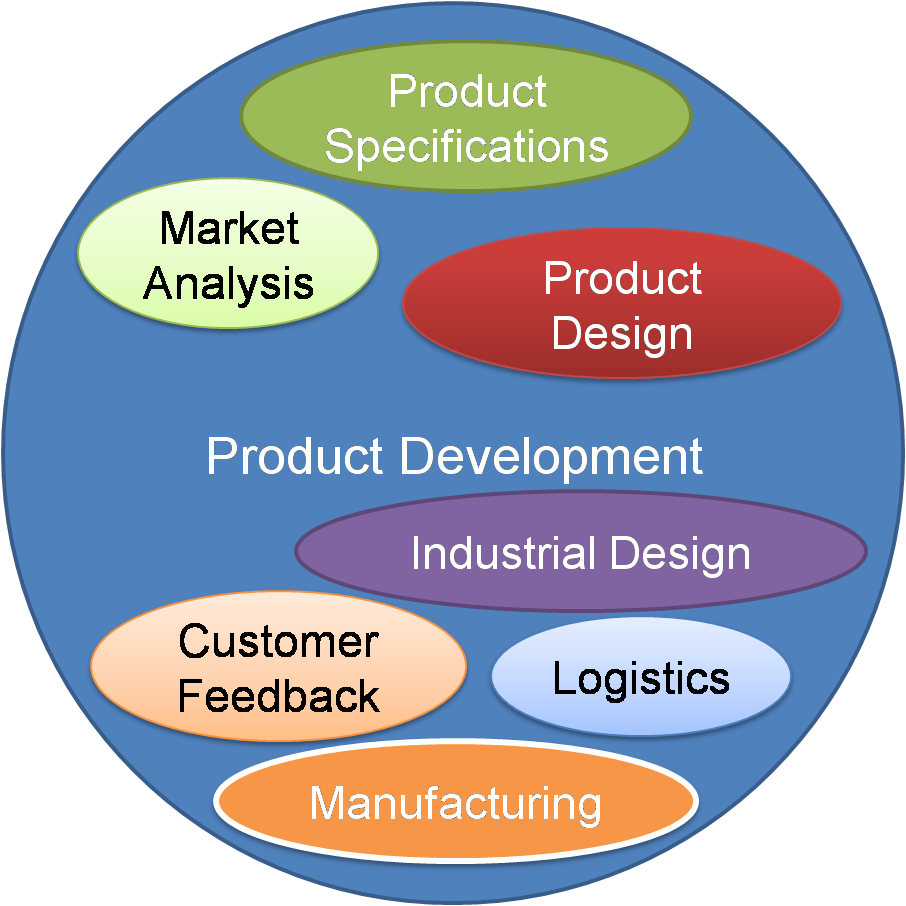 Product Development includes complete product development cycle. It starts from market analysis followed by product specifications, concept/industrial design, product design, costing, scheduling, testing, manufacturing, logistics, customer feedback, improvements and all other aspects of getting a product into the market.
Complete product development process involves marketing, design, purchase, manufacturing, sales and after sales support teams.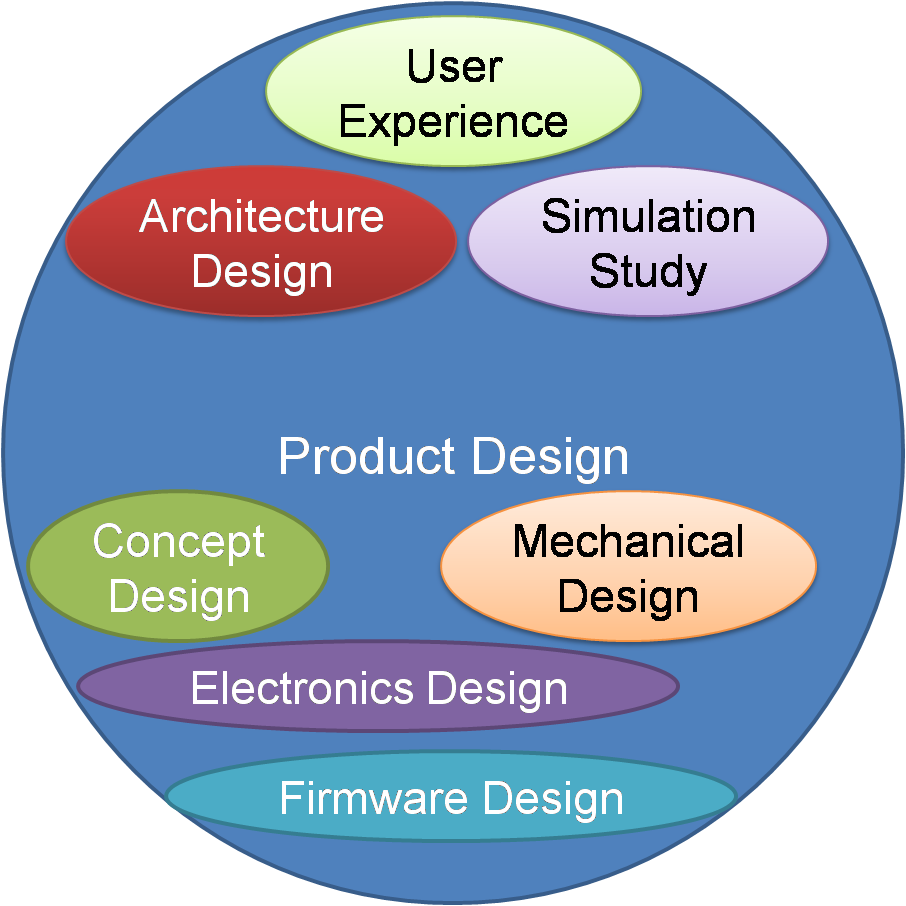 Product Design process involves mostly technical work. It involves product concept design, user experience, architecture design, mechanical design, electrical and electronics design, firmware development, design calculations, simulation and product testing.
A good product design ensures, product working as per design specifications and within target cost.
To understand the difference between product design and product development, let's consider the example of a washing machine.
First step in product design is market research. This involves understanding target market and product consumer, calculate market size, understanding  requirements and bench-marking etc. From this information marketing team creates a business case and analyse company prospects in a particular product. 
Next step is product design, prototyping, testing, certifications and Production. In parallel, marketing and sales teams work on product promotions and marketing.
After initial prototypes shipped to customers, sales team get feedback from market. Product design and development teams including management analyze market feedback.
During complete product life-cycle, support team provide customer support and after sales services to customers.
"This whole process involves activities from market research, product design, manufacturing, after sales services is known as Complete Product Development." It involves management, marketing, design, testing, manufacturing, logistics accounts, after-sales teams.
Whereas Product Design is a part of product development. It involves product concept and detailed design, prototyping, validation, manufacturing support activities. Product design team involves mostly technical people.
Conclusion
To sum up,  Product development process involves product complete life-cycle. It is a broader term. Whereas Product design is a part of product development cycle.
Got Questions?  
We will be happy to help. If you think we missed Something?  You can add to this article by sending message in the comment box. We will do our best to add it in this post.
Was the Article Helpful? Help Us by Sharing