Snap fit joints are one of the best and cost effective solution to assemble plastic parts. Most plastic products in the market are without screws. They are joined using snap fit joints. In this article we will discuss how to design snap fit joints for injection molded plastic parts.
What is Snap Fit Joint?
A snap fit joint consists of a protrusion in a flex plastic wall. When force is applied, the flex part gets deflected and goes inside the depression during assembly with mating part.
Advantages of Snap Fit Joints
Reduced Number of Parts.
Reduced Assembly Cost.
Simple and Reliable.
Temporary Joints.
Types of Snap Fit Joints
Depending on joint structure and force required for assembly snap fit joints can be classified in following types.
Cantilever Snap Joints
Annular Snap Joint
Torsion Snap Joints
Cantilever Snap Fit Joint
Most snap joints used to join plastic parts are cantilever snap joints. One end of the cantilever snap joint is fixed. Whereas the other end is protruded out. They works similar to the cantilever beams.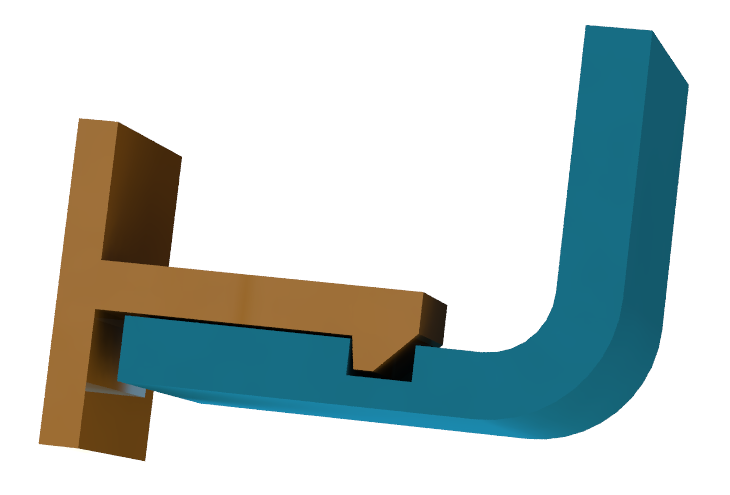 When force is applied joint, flexible length deflects and catches in depression of mating part. During deflection maximum stress acts at the root of the joint. This Stress can be calculated using classical beam bending theory.
Cantilever Snap Fit Joint Design
For smooth assembly of cantilever snap, entrance angle is provided at the entry point of the snap.
Whereas for removable snaps. Exit angle is kept greater than 90 degree with vertical wall.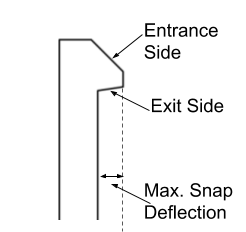 If the entry and exit angle is constant. Same amount of force will be required to assemble and disassemble snap joints. Entry angle is always kept smaller than exit angle to ensure more force is required to disassemble parts. 
Maximum snap deflection is equal to the maximum provided overlap. 
Cantilever Snap Fit Joint Calculations
As discussed before, Cantilever snap design works similar to cantilever beam with a point-applied load. During snap design, deflection and strain in cantilever beam is calculated instead of stress acting on material. From strain values force required for snap assembly and disassembly is calculated.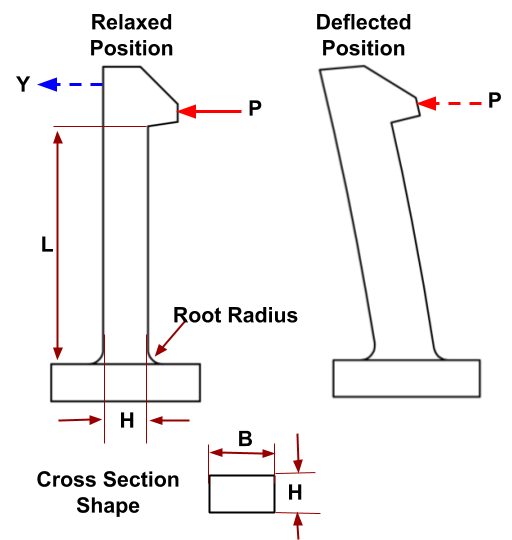 Let's consider a snap of length "L" with Cross section Width "b" and thickness "H". During assembly when a force "P" is applied, It deflects by a distance "Y". 
Maximum Possible Deflection in Snap wall can be calculated using beam deflection formula: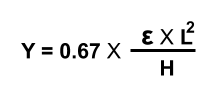 Where "ε" is the maximum permissible strain for the plastic material. 
Snap Mating Force Calculations
Snap mating force is the force required to engage snap joint. Mathematically it is equal to the multiple of Deflection Force and Frictional Force.
Snap Mating Force = Deflection Force(P) X Frictional Force

Where "E" is the Flexural / Bending Modulus of the material.
Where ∝ is Entry angle and μ is the coefficient of friction between materials. 
Permissible Strain Values
Maximum permissible strain value is a property of a material. It can be calculated if value of young modulus of elasticity and max permissible stress values are available. This value is also available in material datasheet. Read this article for more details on strain in mechanical.
Maximum Permissible Strain Values For Reference
Material
Acceptable Strain
Polycarbonate (PC)
~ 4 to 8 %
ABS + PC
~ 4 %
Glass Filled PC
~ 2 to 2.2 %
ABS
~ 6 to 7 %
How to Increase Deflection in Cantilever Snap Joints?
Deflection in cantilever joints can be increased by changing plastic material or by modifying snap design.
Annular Snap Joint
This joint is used to join symmetrical round joint. Depending on annular joint geometry, Joints can be removable, permanent or difficult to remove. Complex plastic tooling is required to make it difficult to remove annular joints.

Common Problems in Snap Fit Joints
Conclusion
To sum up, Snap joints are one of the best way to join two or more plastic parts. It helps in reducing overall part assembly cost. 
Got Questions?  We will be happy to help.
If you think we missed Something?  You can add to this article by sending a message in the comment box. We will do our best to add it in this post.