Why We need On Board Diagnosis?
According to norms, all components that have an impact on emission or connected to ECU (engine control unit) should be monitored and diagnosed. Apart from this On board diagnostic devices can have following applications.
Indicates engine check error in the instrument cluster if there is any problem with engine system.
Vehicle owners can use OBD device along with mobile application to monitor the vehicle.
Allows mechanic to diagnose the complete vehicle by diagnostic trouble codes (DTC)
How On Board Diagnostic Devices Works?
On Board Diagnosis system consists of ECU which gets input from sensors. As per input, ECU control the engine functioning. 
In case of malfunctioning of any system or component. OBD sends error code to vehicle instrument cluster. Detailed error code can also be determined using Diagnostic Link Connector (DLC).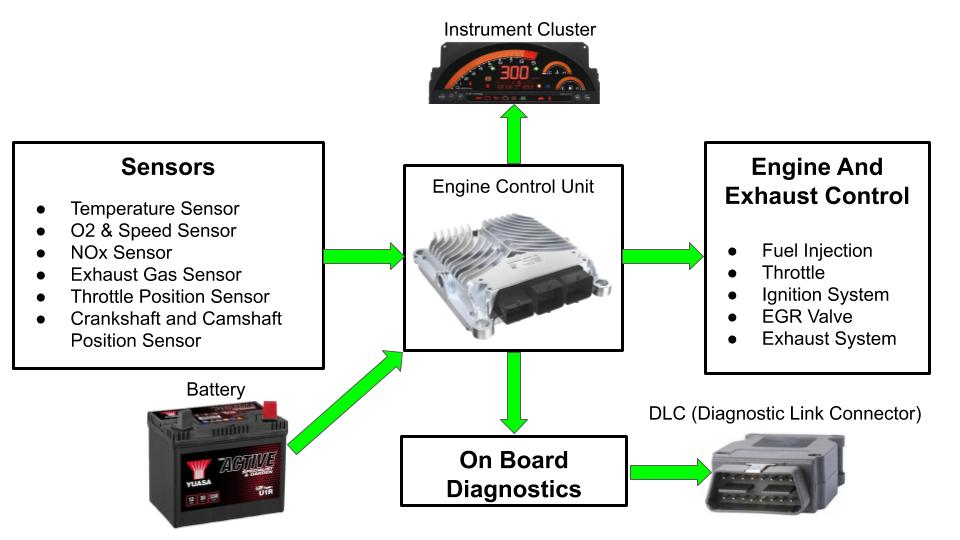 Types of OBD Devices
Two types of On-board diagnostics devices are available.
OBD1
OBD1 was the first generation on-board diagnostic device. For that every vehicle manufacturer has their own proprietary connector and set of codes. For different vehicles mechanic has to buy different devices. OBD1 scan tools were very costly and were out of reach of common man.
OBD2
In 1990 SAE and ISO issued ECU and diagnostic scan tool communication protocols. After that it becomes mandatory for manufacturers to use standard diagnostic connector (SAE J1962) and communicate via standard communication protocol. 
How to Read OBD2 Data?
OBD2 supports various standard parameter IDs (PIDs) along with DTC codes. These PIDs helps in getting various data from vehicle such as speed, RPM, throttle position, fuel consumption etc.
Steps to read Vehicle Data
Conclusion
To sum up, On Board Diagnostics (OBD) is used to diagnose vehicles. OBD2 devices are mandatory for BS6 or Euro6 vehicles.
Got Questions? 
We will be happy to help.
If you think we missed Something? You can add to this article by sending message in the comment box. We will do our best to add it in this post.